FXPRIMUS was formed in 2009, a time when initial client deposits were very high and forex scams abound. Forex trading for retail clients was heading downwards due to numerous complaints from clients and unscrupulous forex brokers. In short, the forex brokerage scene in Malaysia was in a hot mess. I will not name names here but some of the most popular forex brokers in Malaysia was operating at their own free will while ignoring the local laws of the country.
Forex brokers were abusing clients. Not good. Traders were being cheated tens of thousands to hundreds of thousands of Ringgit by these unscrupulous forex brokers. These forex brokers were using all kind of tricks to take customers money illegally. We have a term for this: Bucket Shop Forex Broker.
FXPRIMUS was formed during this turbulent and cluttered environment to provide genuine service to forex traders.
The goal: To become a trusted forex broker that clients can rely on. To become the people's choice, liked and chosen by the mass majority. To help clients make money in the forex market.
Forex traders are a fussy lot. They want MT4 with fast execution, they want to be able to withdraw money fast, they want to be able deposit money into their trading account free of charge, they want forex broker with low spread, they want good customer service, and the list goes on and on.
But guess what? I agree with the clients. I am a forex trader myself and I am fussy with forex brokers. I would like the very best service from them.
FXPRIMUS has gone to great lengths to show that they are legitimate, trustworthy and not out there to cheat you of your money. You see, transparency is very important in this industry.
Unlike some forex brokers, FXPRIMUS is regulated by the highest financial institution in Mauritius. Look at the snapshot below for proof: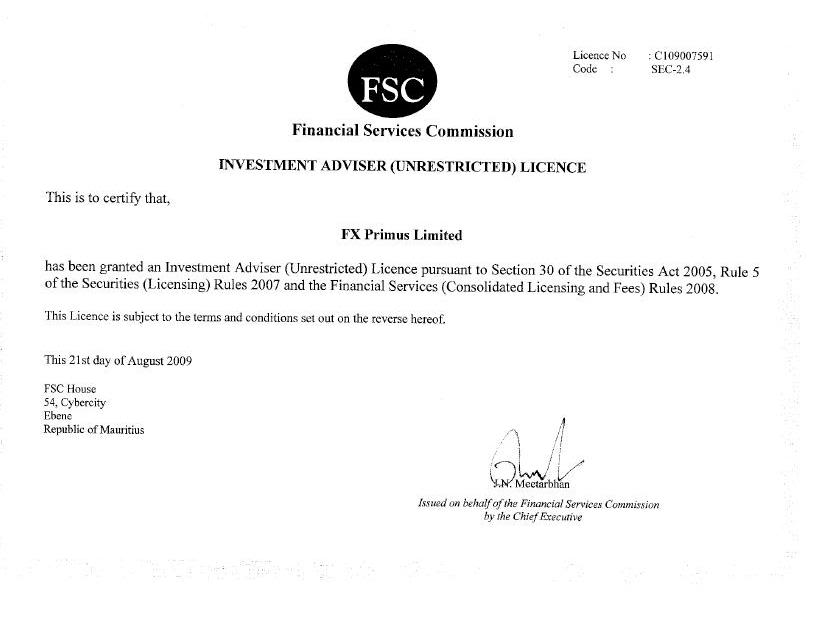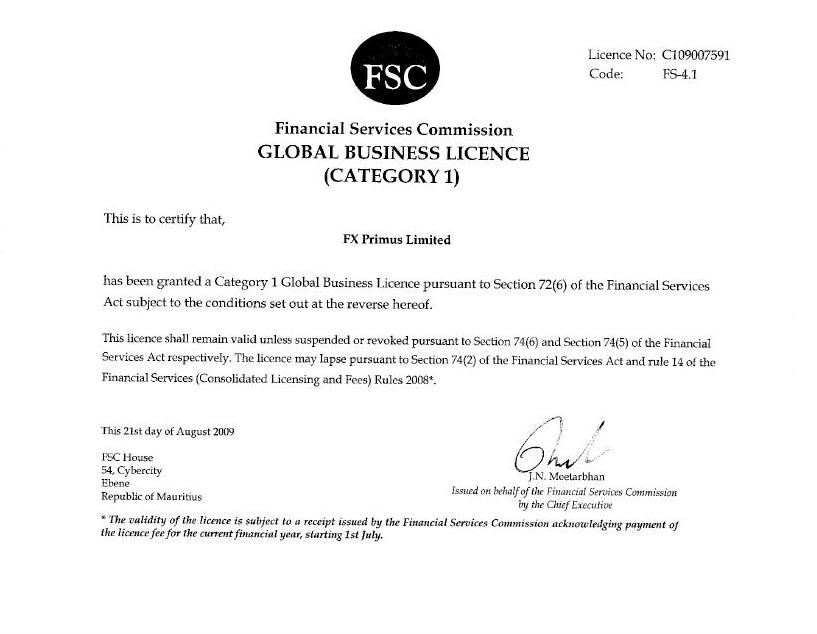 In my next blog post, I am going to show additional proof and elaborate on the things that FXPRIMUS has done to become one of the best forex brokers in the world.
Happy Trading!
CL
Publisher