On my previous blog post, I wrote about how transparency and integrity is very important to build trust in the eyes of clients due to the high number of scams in this industry.
Now, I want to elaborate on that concept. How FXPRIMUS has differentiated themselves from other forex brokers in the industry by simply being transparent about their management team.
The management team of any company is important because if they are not qualified, seem dubious and unscrupulous or plainly suck, then you will know that the company won't last.
This isn't so for FXPRIMUS. Fortunately for us, FXPRIMUS has employed a strong team that comprise of individuals with proven track record in the industry. Read below to find out who are the key team members.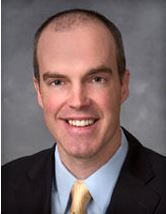 Terry Thompson, President
Terry Thompson is the President of FXPRIMUS Ltd. Mr. Thompson has been involved in the financial markets since the 1990s. He began his career as an equity trader and earned his Series 6, 63, and 7 (NASD) licenses in the process.
After a great deal of success in equities, he transferred his trading skills to the currency markets. Mr. Thompson believes the foundation of his success in the financial markets has been sound risk management. He believes the ability to control risk is of paramount importance in not only executing a successful trading strategy, but also in managing a successful business. Mr. Thompson earned a finance degree from Temple University in Philadelphia, Pennsylvania, USA.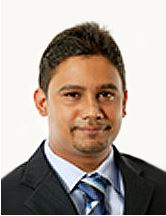 Deva Marianen, Director of FX Primus Limited (Mauritius)
– Representative of NinetyEast Corporate (Mauritius) Limited
Deva Marianen is the Group Chief Executive Officer of NinetyEast Corporate (Mauritius) Limited. He holds a Bsc (Hons) in Economics and Finance and is a qualified Chartered Secretary and Administrator (ACIS) in UK.
He began his career with Abacus Management Solutions the financial services arm of PriceWaterhouse Coopers where he was responsible for investment funds, private equity into Africa and mutual funds investing in the Stock Exchange of India. He has also been involved in the structuring of MNCs using Mauritius as an investment platform.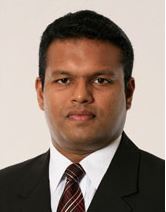 Rookny Kaviraj, Director of FX Primus Limited (Mauritius)
– Representative of NinetyEast Corporate (Mauritius) Limited
Rookny Kaviraj is the Director of Business Development of NinetyEast Corporate (Mauritius) Limited. In this role, he is responsible for the overall supervision of all operational departments which consist of two Corporate Management teams, a Private Wealth department, an Accounting team and a Private Equity team. Leading a team of 25 talented members, Rookny manages and gives full satisfaction to some 400 clients.
His work also requires him to interact and work in close collaboration with the NinetyEast Marketing and Compliance departments and externally with a rich network of reputable law, accounting and tax firms.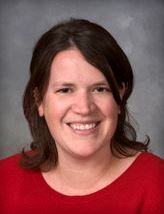 Lori Leggett, Director, Finance & Treasury
Lori Leggett holds a Bachelors degree in Finance from a prestigious institute in Pennsylvania, USA. Ms. Leggett brings experience in financial analysis, accounting and retail sales to the company.
Her primary responsibilities within FXPRIMUS is to oversee a team which handles customer deposits and withdrawals. In addition, she also liases with NinetyEast, our administrator and signatory on all accounts on a daily basis.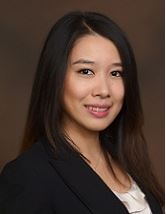 Fei Peng, Director, Asia-Pacific Client Communications
Fei Peng holds a Bachelors degree in Accounting from an esteemed university in Canada. She brings a wide range of finance, accounting and customer support experience from internationally recognised firms such as Sony, Viterra, and PricewaterhouseCoopers.
Ms. Peng has three primary responsibilities:
Deliver world-class customer service to Chinese clients.
Lead market entry of FXPRIMUS into the Chinese market.
Act as a Liaison between service providers in Asia, regulatory authorities, and executive management.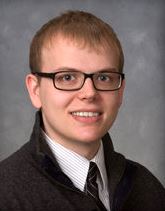 Mark Yoder, Director, Customer Support
Mark Yoder holds a Bachelors degree in Legal Studies from an esteemed business college in the United States.
Mr. Yoder is responsible for managing corporate issues on regulatory matters. He acts as liaison for internal communications initiatives by delivering corporate messages to regional offices and providing local feedback to executive management.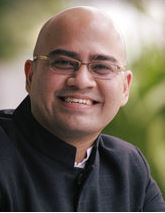 Mario Sant Singh, Director, Training & Education
Over the past 5 years, Mario Sant Singh and his team have trained more than 20,000 people in the principles of responsible, profitable trading.
A recognised expert in the industry, Mr. Singh provides regular Forex market analysis on CNBC's Capital Connection, Squawk Box and Worldwide Exchange and is a frequent contributor to top investment magazines including Smart Investor and Your Trading Edge.
His online training and support system has been praised by Forex luminaries such as Ed Ponsi and Kathy Lien.
At FXPRIMUS, he is responsible for providing training and education support to beginner and experienced traders alike.
So what about the management team in Malaysia?
My answer: There isn't any. FXPRIMUS works through introducing brokers (IB) in Malaysia to service clients. fxprimusmalaysia.com.my is one of several IBs who are collaborating with FXPRIMUS to provide the very best service to traders.
Happy Trading!
C.L
Publisher
P.  S.   Forex trading isn't just about profit, it can be about charity. Here's how FXPRIMUS helps lesser privileged children achieve their dreams: http://fxprim.us/nsd8sy